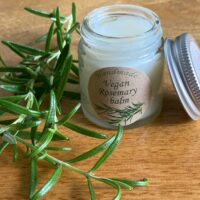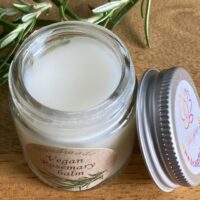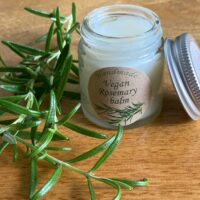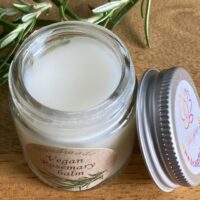 Vegan Rosemary Essential Oil Balm
£10.00
Pure and natural Ingredients:
Our Vegan Rosemary Essential Oil Balm made of  olive oil, raw cold pressed coconut oil, and rosemary essential oil.
Excellent for moisturizing very dry skin, apply to top lip for relief from a cold or hay fever by inhalation. To treat flaky dry lips apply a thick coat (similar to a mask), let it soak in, and repeat 2 or 3 times a day for faster results.
If you have sensitive skin, consider doing a patch test.
10 in stock